T-Shirt
Clearance Sale!

Get cool Ocean State Marathon Gear at the
OSM Store!





Contact Us:
Ph: (401) 885-4499
Fx: (401) 885-3188
osm26@ids.net


| | | |
| --- | --- | --- |
| | Welcome | |
---
2003 race results are available here.

2003 individual race photos will be available at MarathonFoto.

See message below: There will be no Ocean State Marathon in 2004. The race will be replaced by the inaugural Providence Half Marathon to be held on September 26, 2004.


Daniel Muhindi - 2003 Cerrone Ocean State Marathon Champion
---
Race Director's Message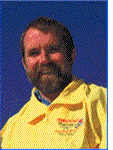 On September 26, 2004, the inaugural Providence Half Marathon will bring runners to Providence, Rhode Island, for a world-class Half Marathon in the same tradition that produced the eleven years of the Ocean State Marathon.
For 11 years, the Ocean State Marathon provided runners a chance to participate in a marathon in Rhode Island and over the years fans witnessed some of the fastest performances in the country and participants were treated to a fast, scenic course with excellent support by a strong corps of volunteers.
In the interest of providing the best running experience for the widest range of runners, we have decided to replace the Ocean State Marathon with the Providence Half Marathon for 2004 and the forseeable future. The easier logistics of offering a world-class Half Marathon and the opportunity to bring elite athletes to Providence to participate in an event shorter than the Marathon have prompted this decision.
We invite everyone to support New England's running scene and to come to Providence in September to join runners from around the country for our new event: The Providence Half Marathon - for a race that offers all that the Ocean State Marathon offered and more.
Please visit the new www.ProvidenceHalfMarathon.com website for more information.